Only a few days until the Federal election – with the help of Cardboard Malcolm, we've launched our election scorecard! Here's how the parties compare on transport issues.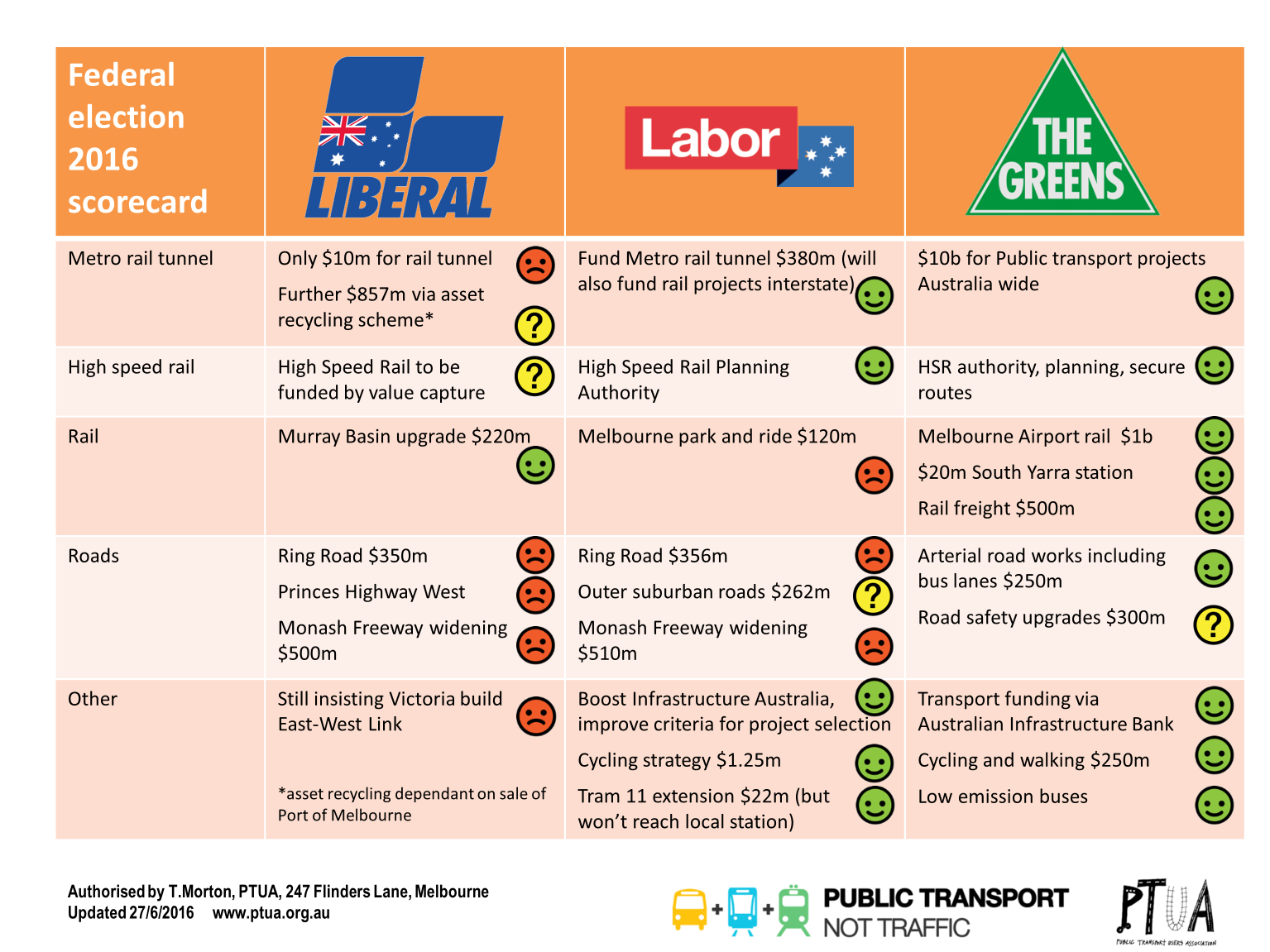 We will update this page as more pledges are made.
Notes:
The Greens $1b for Melbourne Airport rail is part of their $10b overall pledge to public transport projects. Some other Greens pledges also relate to nationwide funding.
While the Greens have not specifically named the Melbourne Metro rail tunnel for funding, they have consistently called for it to be Federally funded.