Victorian Voters, Political Parties Face Generational Choice on Transport, says PTUA
November's Victorian election is shaping up to be a defining moment in the State's history when it comes to transport policy, the Public Transport Users Association said today.
"With every week the stakes become clearer for the future of Melbourne," said PTUA President Dr Tony Morton. "Do we embrace a Detroit future by going ahead with the $18 billion East West Link? Or do we follow the example of the world's most liveable cities, like Vancouver when 40 years ago it said no to more motorways, and invest in world-beating public transport and an efficient arterial road network?"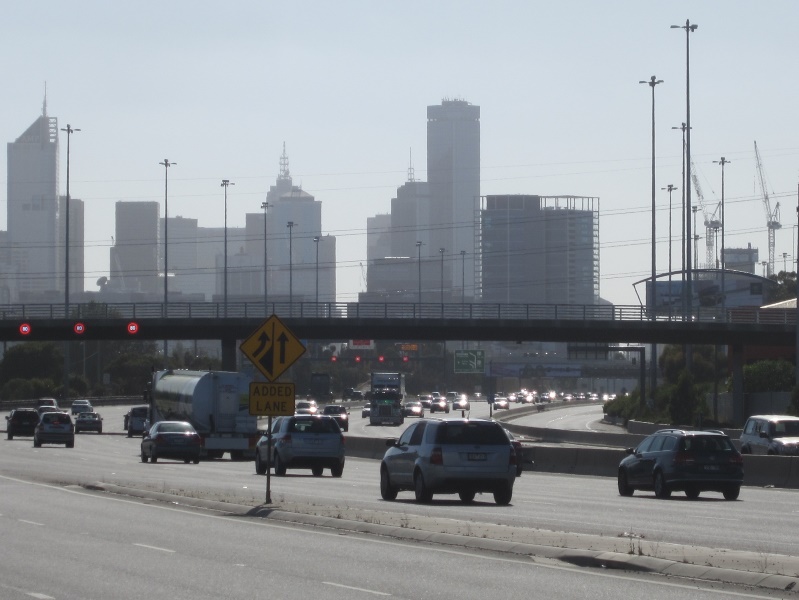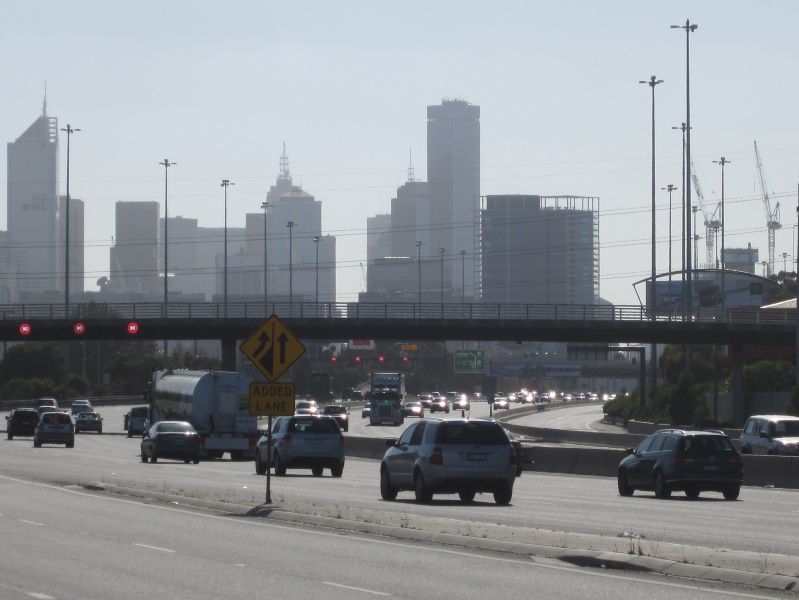 Dr Morton congratulated the ALP and Opposition Leader Daniel Andrews on their announcement that a future Labor Government would use the legal means at its disposal to void any East West Link contracts. "This gives real teeth to Labor's policy opposing the East West Link and shows it's not just a tilt to win votes," Dr Morton said.
"The ball is now in the Napthine Government's court," said Dr Morton. "They know they can't win an election on the back of the East West Link. At the very least, they should leave off signing contracts until after the Victorian people have spoken at the ballot box. But if they had some backbone, they would read the writing on the wall, and ditch this stinker of a road entirely. Then they could bring forward all the public transport projects they seem so much more keen to advertise, despite committing hardly any funds."
Dr Morton called on all political parties to be clear on their plans for a post-East West Link transport reality. "Let's be clear – if this doesn't go ahead, there is already $3 billion of Victorian taxpayers' money on the table, before looking at what happens to any Federal funds. This opens the way to some real 'game changing' alternatives. The Melbourne Metro tunnel for example is equivalent to three whole West Gate Bridges in carrying capacity from the western suburbs."
"But we also need shorter-term commitments to improve transport options for people trying to get around our suburbs now," said Dr Morton. "Level crossing grade separation will do more to relieve suburban gridlock than any new motorway will, but it's not enough by itself to give people an alternative to sitting in traffic."
Specific commitments sought by the PTUA for the next term of government include:
Closer management of the Dandenong Corridor project to prioritise the public interest, including to ensure capacity upgrades are in place (including high-capacity signalling, and duplication from Dandenong to Cranbourne) allowing an extension from Cranbourne to Clyde and a future branch to Monash University, Mulgrave and Rowville.
High-capacity signalling on the Clifton Hill group of rail lines to boost peak capacity, enabling extensions to Mernda and Doncaster.
Detailed planning (sufficient to allow commencement of construction in first term) for the first stage of the Doncaster rail extension as far as Bulleen, interchanging with upgraded DART bus services.
Detailed planning for the duplication of remaining single-track rail lines in the metropolitan area, such as the Altona loop.
Duplication and electrification of the line to Melton, following on from completion of the Regional Rail Link, including a station and feeder buses to serve Caroline Springs and Rockbank.
Detailed planning to accelerate the timeframe for a rail link to Melbourne Airport.
Continued upgrade of train services to every ten minutes, 7 days-a-week, to cut waiting times and give Melbourne a proper, high-frequency metro rail system.
Continued rollout of Smartbus services and improvements to frequency, directness and coordination of suburban buses, the process being led by PTV with full public participation.
Planning for short extensions of the tram network to fill obvious gaps where routes stop short of railway stations or key trip generators.
Targeted improvement of suburban arterial roads as multimodal corridors for cars, buses, trams, trucks, bicycles and pedestrians, and incorporating signal priority for buses and trams, in line with the Smartroads strategy.
Improvements to regional train and coach services, including planning for revival of services to Mildura, from Geelong to Ballarat and from Maryborough to Castlemaine.
A public inquiry into transport infrastructure capital costs to identify savings and efficiencies and ensure Victorians receive value for money in transport construction projects.
"We have the chance now to solve Melbourne's traffic woes," Dr Morton said. "No city in the world has managed to 'solve' traffic congestion by building new roads. The only way you do it is the way Vancouver did, by investing in the alternatives, and prioritising strategic uses such as freight on the existing road network."
"It actually takes less time to travel to work in Vancouver than it did 20 years ago," concluded Dr Morton. "We don't know of any other city that can make that claim."