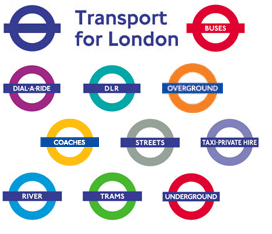 From our December 2007 newsletter. Please join the PTUA to receive regular newsletters.
A key campaign for the PTUA this year has been working for the restoration of strong public control of public transport in Melbourne and Victoria. Our favoured model for public control is the 'Transport Community' model used in cities like Zurich, Vancouver, London, Madrid and Perth, where a central public authority with a strong passenger-focussed culture takes responsibility for strategic and tactical planning of public transport.
Now Brisbane seems set to follow the example of Perth in embracing this model of public transport 'governance'. One of the first actions of new Queensland Premier Anna Bligh has been to announce a single public transport authority for greater Brisbane.

Ms Bligh has called the new authority "a one stop shop for scheduling, customer needs and complaints", and said "At the moment there is a lot of confusion from the customer's point of view over who is responsible for public transport… We are going to create one authority to coordinate the myriad of 17 different bus, ferry and public transport service providers that currently service the region."
It is intended that the new authority will be in place by July 2008: about the time the Victorian Government will have to make its decision on the future governance arrangements for Melbourne's public transport.
Brisbane's existing operators will be made contractors to the new authority, which is likely to be based on the Transport for London model and involve local government and operators in its governance structure. Importantly, the government explicitly intends that the new authority will have responsibility for tactical planning, with powers to match. Ms Bligh said "a transit authority will have greater freedom to redeploy resources, like buses, to different areas in South East Queensland as needed."
Meanwhile in London, the city currently viewed most favourably as a model by Brisbane, Mayor Ken Livingstone has just unveiled a plan by which Transport for London (TfL) would take control of fares, timetables and quality standards for all rail services within London and the Home Counties. One of the biggest existing rail franchises, Southern, would be taken over by TfL under the plan.
Other services would continue in private operation under 'fee for service' contracts, and all would operate under a common 'London Overground' brand, already in use on the three London suburban lines now operated by TfL. The Times on 20 November 2007 reported that while "the Government is commited publicly to maintaining the current franchising system… ministers believe privately that Mr Livingstone's model may deliver a better long-term structure for the rail industry."
But it could never happen here, could it?
From our December 2007 newsletter. Please join the PTUA to receive regular newsletters.