The PTUA believes the government is right to consider all options for removal of level crossings.
Elevated rail, if it's designed well, can be done more economically, with fewer disruption impacts and with less of a long term impact on communities than putting the railway under the road, which is expensive and time consuming, and results in large trenches through the suburbs.
Melbourne has several railway lines carried on embankments and bridges, which allow stations above roads to be well-integrated into suburbs (for example Glenferrie, Balaclava). In contrast, modern elevated rail is carried above the ground on a continuous narrow bridge.
Elevated rail is used successfully around the world, with Vancouver's Skytrain being one of the most popular examples. Closer to home, Sydney's new Metro Northwest is under construction and includes a 4km elevated section ("skytrain"), with 2 elevated stations[1].
The space underneath elevated rail can be used to provide additional crossing points to reconnect long-separated communities, linear parks, bike paths, or otherwise usable space for communities.
We understand that if the visual and privacy impacts can be minimised, elevated rail can impact less than other solutions in terms of noise.
Elevated rail is not always the best option. For example, in very narrow rail corridors, where residential properties directly abut the railway, and where hills dictate that cuttings would be more suitable.
Most of Melbourne's recent grade separations have been rail under road, but we shouldn't automatically assume that is the only way, or the best way of doing it.
The PTUA believes the key will be good design, thorough consultation with the community, and the best solution for each location.
[1] http://nwrail.transport.nsw.gov.au/The-Project/Skytrain
Vancouver Skytrain:


(Pic: waferboard on Flickr)
Chatswood station in Sydney: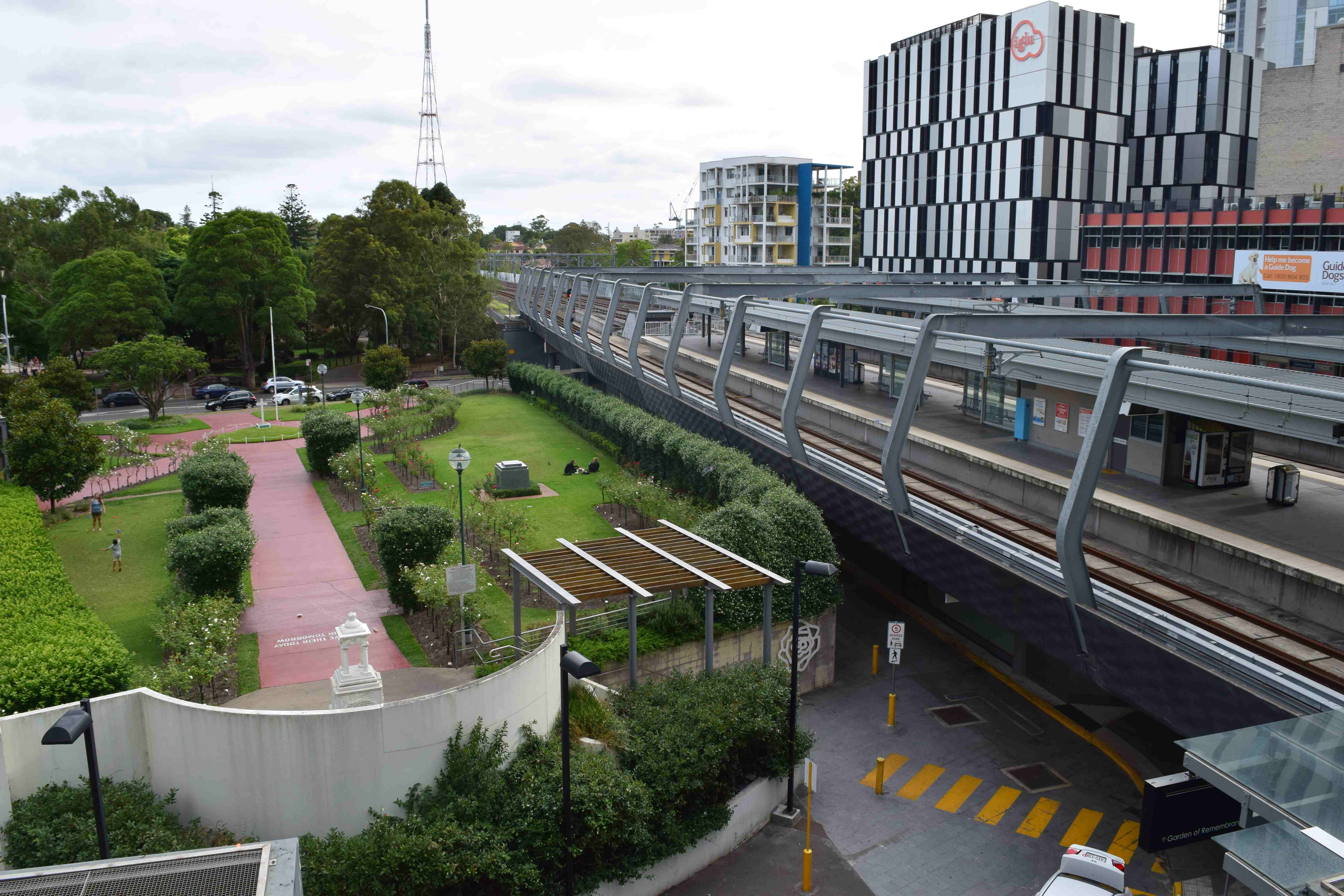 Patterson station in Melbourne: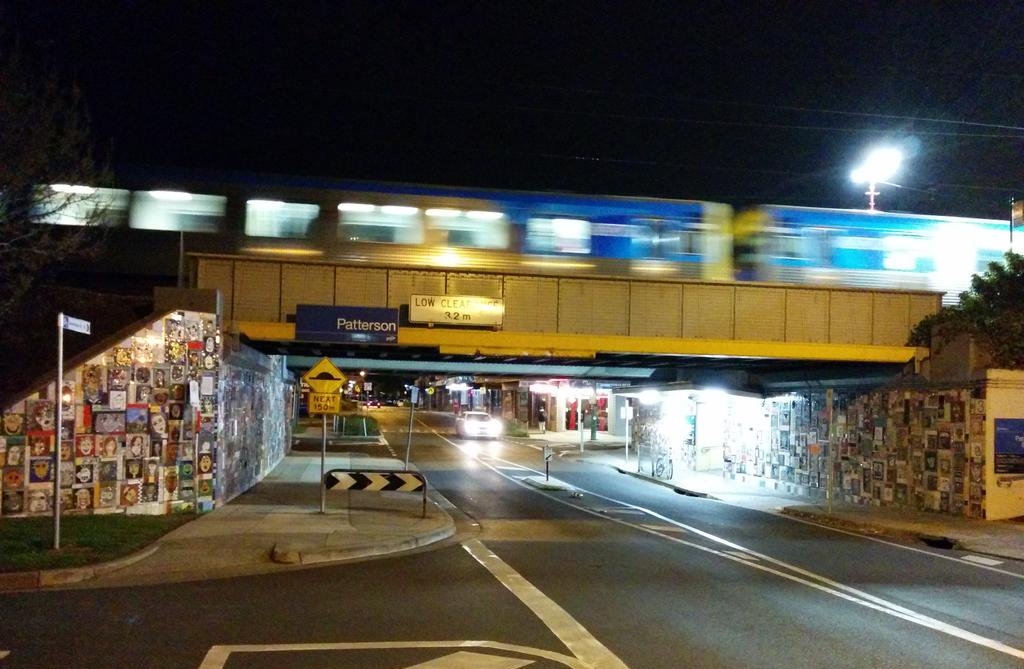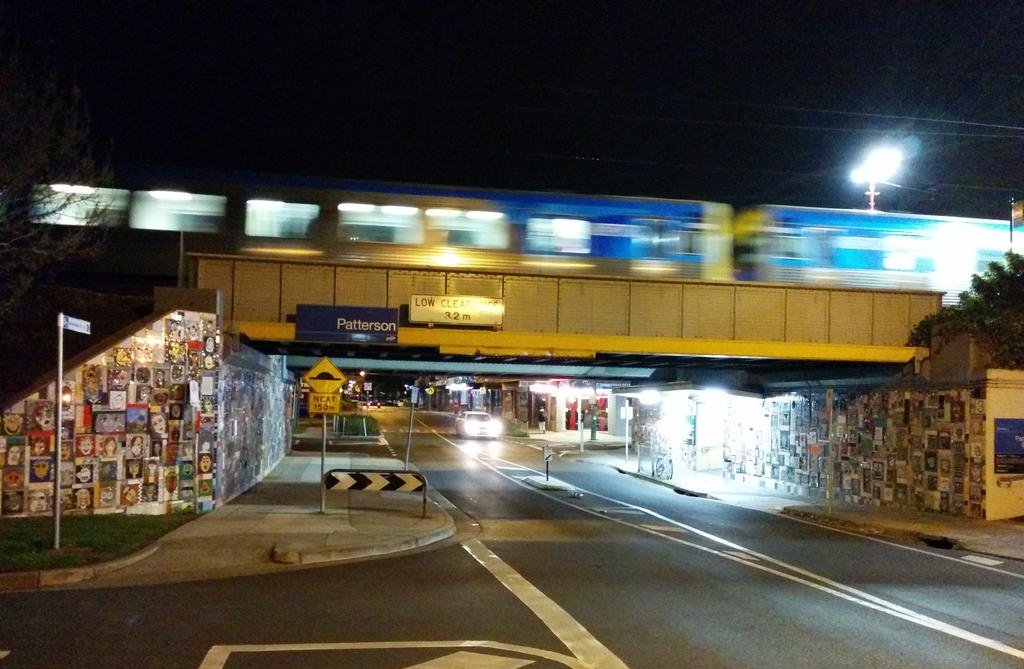 In contrast, rail under road can result in scenes like this: cutting near Nunawading station: