Regrettably we have had to postpone our planned fundraiser film screening of the Outer Circle Railway documentary on Friday July 17th. Our apologies – we will advise when we are able to re-schedule this event.
In the mean time, please enjoy this, from The Age, advertising the opening of the City Loop back in 1981.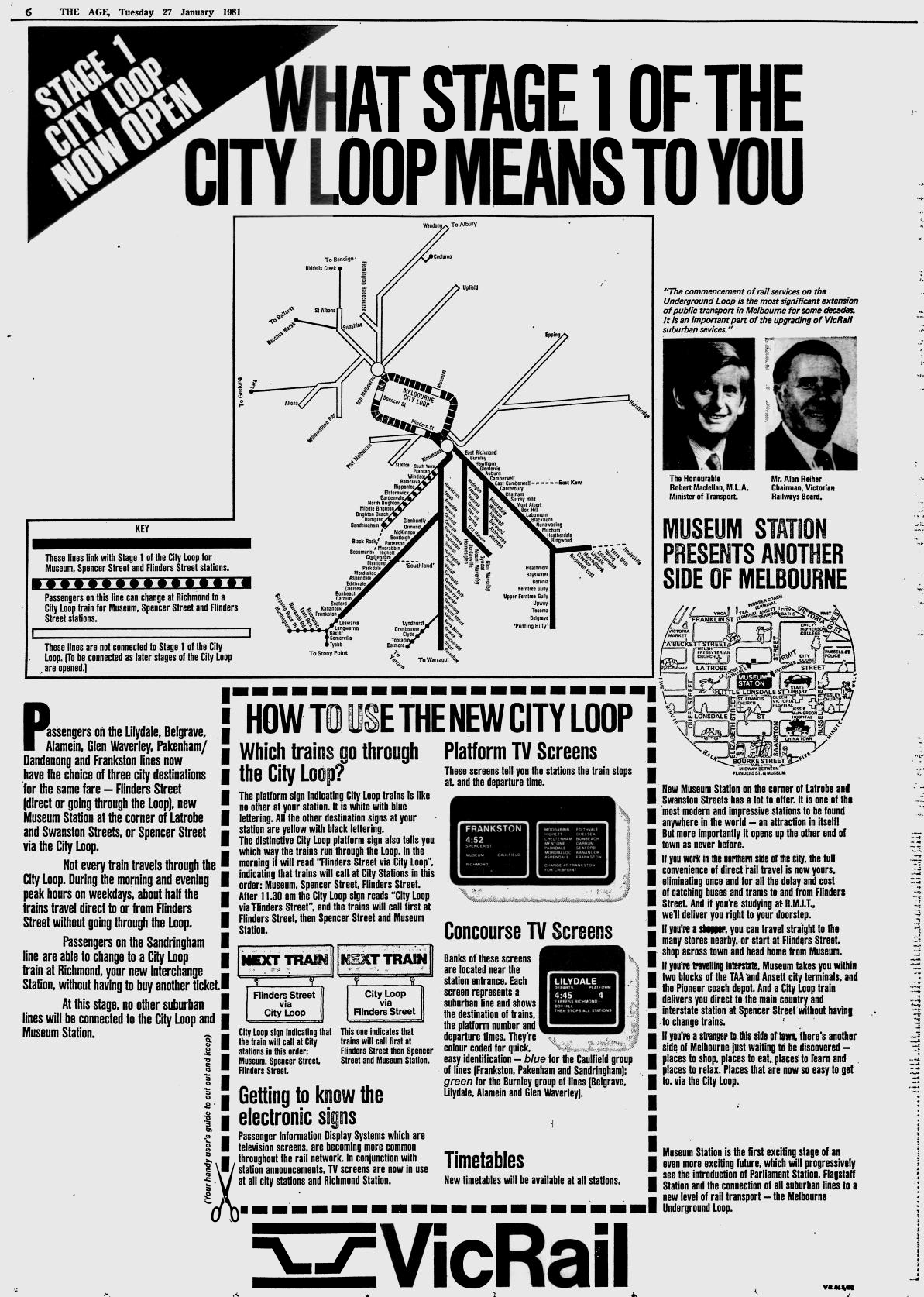 Want to help the PTUA fight for better public transport? Join as a member or donate to our campaigns!