The City Loop is confusing at the best of times, with trains running in different directions at different times, some direct, some via the Loop.
What really needs to happen is a review and simplification of Loop operations to provide consistent, efficient, easy to understand train services.
In the meantime, you can use these maps to help navigate your way – but remember to check with PTV or Metro for service alterations, especially on weekends.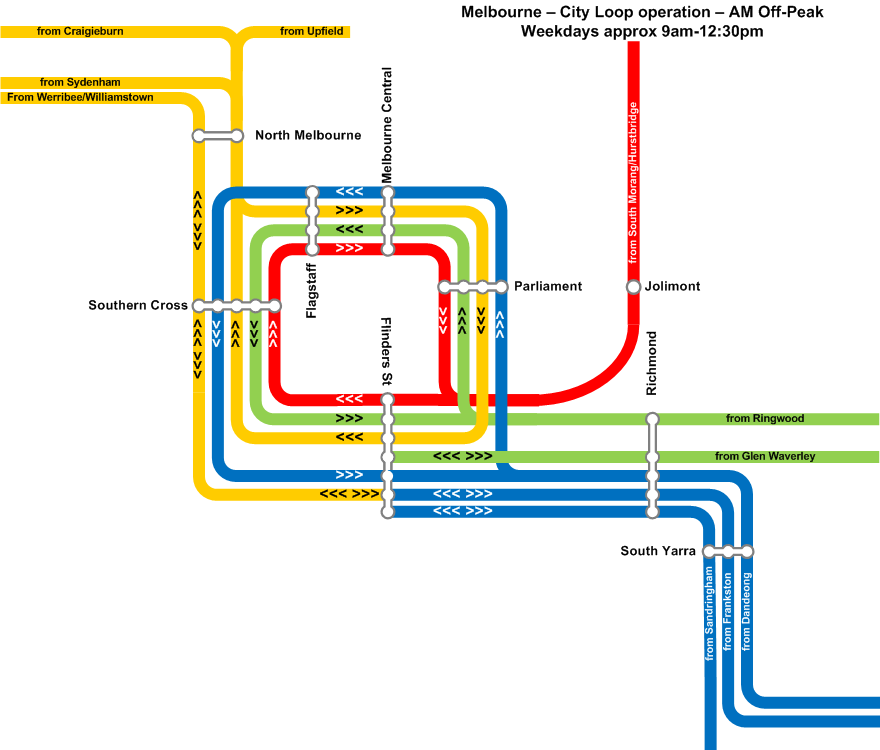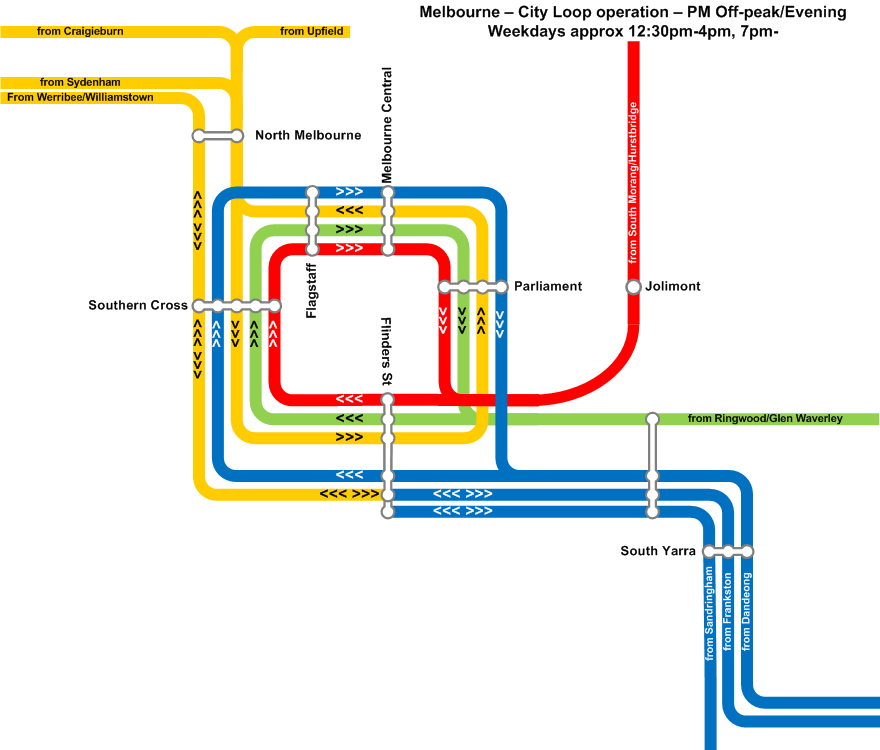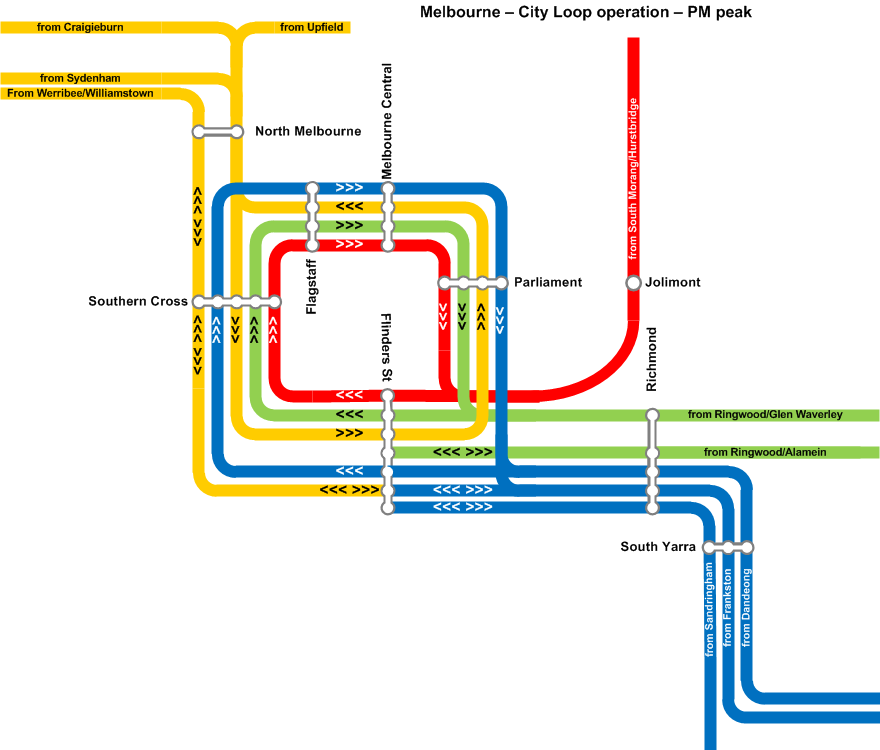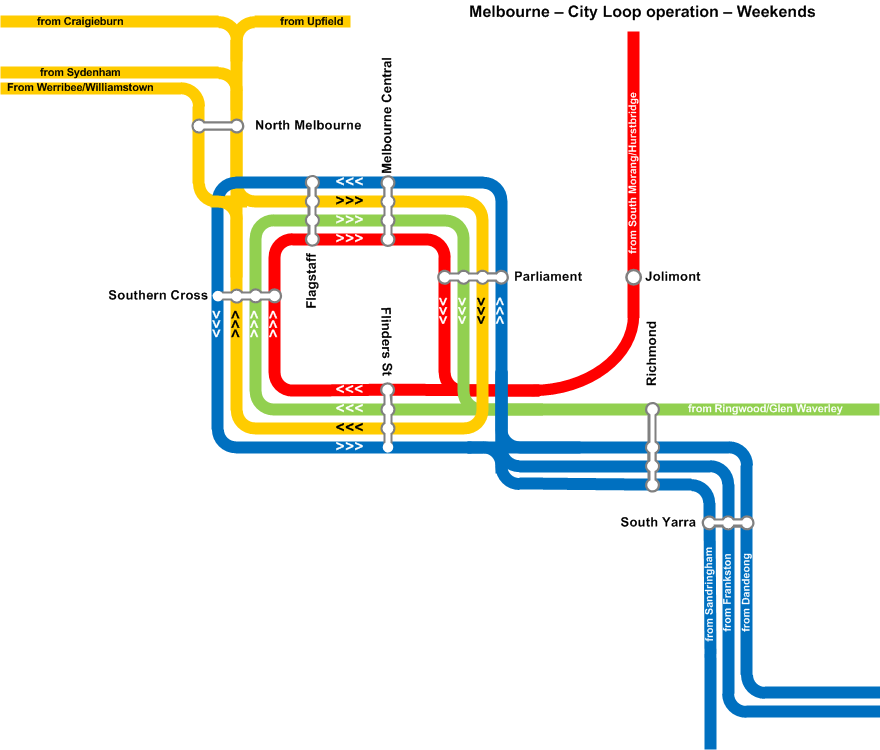 Note: Some further variations exist to the patterns illustrated above; for instance Friday and Saturday late-night (after12:30am) trains do not run via the Loop.
V/Line, Showgrounds and Flemington racecourse services not shown.
See also: Going Loopy: maps to help fight City Loop confusion – simplified operation needed
Updated June 2014