Come and discuss public transport issues, and how you can help get them fixed, with the PTUA committee and with other members.
Next event:
Annual General Meeting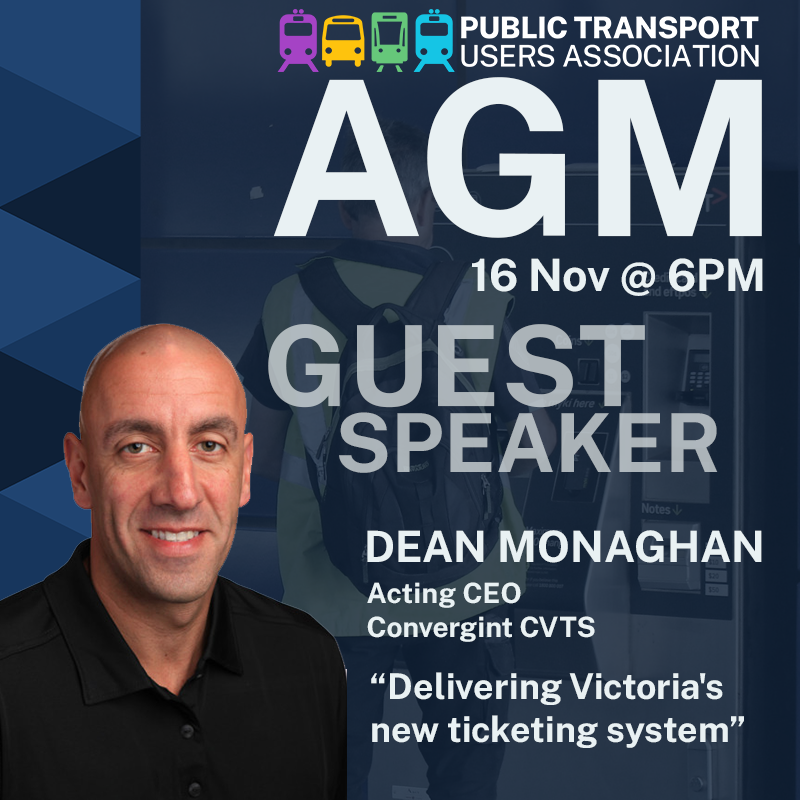 Our AGM for 2023, with special guest speaker Dean Monaghan from Convergint CVS (Joint Partner with Conduent, the new ticketing operator), speaking on the future of Victoria's public transport ticketing system.
Where: Hybrid: In person and online via Zoom.
When: Thursday 16th November 2023 at 6pm
Note: This meeting is open only to current PTUA members. You can join or renew online now.
RSVP/Register: Members, please register online to RSVP to attend in person, or receive details of the Zoom meeting.
---
Past meetings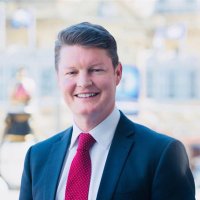 10/11/2022 – PTUA's 2022 Annual General Meeting, with guest speaker Daniel Head from Kinetic Buses.
3/6/2022 – James C Murphy on his book The Making and Unmaking of East-West Link.
25/11/2021 – PTUA's 2021 Annual General Meeting, with guest speaker Jonathan Spear, Deputy Chief Executive and Chief Operating Officer from Infrastructure Victoria
12/11/2020 – PTUA's 2020 Annual General Meeting included an update from the committee, and a presentation and Q+A from Public Transport Minister Ben Carroll.
14/11/2019 – PTUA's 2019 Annual General Meeting, including an update on our organisation and campaigns for the year, and a presentation and Q+A with James Pinder, CEO of V/Line.
25/7/2019 – Cr Nic Frances Gilley, Chair of the Transport Portfolio, spoke about the Draft Transport Strategy 2030, which aims to meet the transport, access and livability demands of the City of Melbourne, today and into the future.
18/10/2018 – PTUA Annual General Meeting, with an update from Sustainable Cities campaigner Rachel Lynskey, and presentation of the Paul Mees Award.
23/8/2018 — Jeroen Weimar, CEO of Public Transport Victoria, and Chair of V/Line
14/6/2018 — Dr Ian Woodcock, RMIT University, Centre for Urban Research: "The Future of Transport – Is Melbourne Getting it Right?"
5/4/2018 — An opportunity to hear from Victoria Police on their efforts to improve safety on the public transport network. Guest Speaker: Superintendent Alison Boyes, Victoria Police – Transit Safety Division
9/11/2017 — PTUA Annual General Meeting, including guest speaker: William McDougall, a highly experienced transport consultant and modeller retired from SKM (now Jacobs).
13/10/2016 — PTUA Annual General Meeting, including 40th anniversary celebration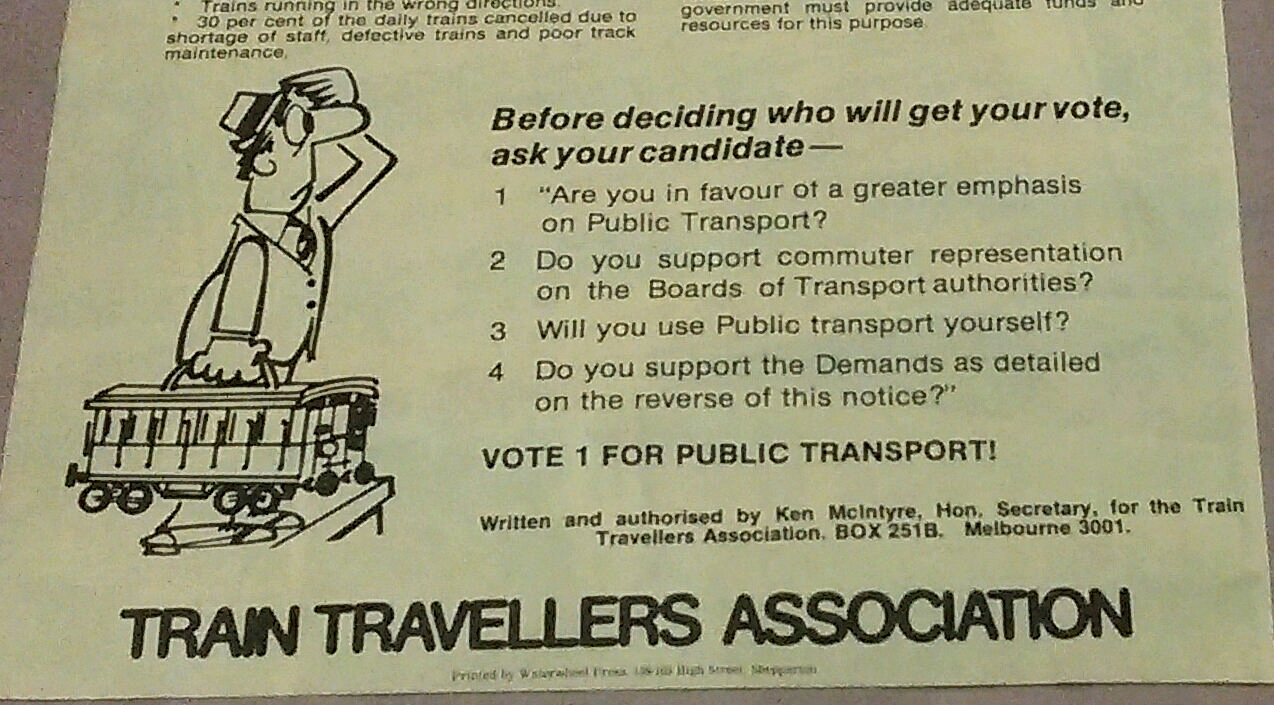 29/7/2016 — Screening of: Melbourne's Forgotten Railway – The Outer Circle – with discussion from Crystal Legacy and Daniel Bowen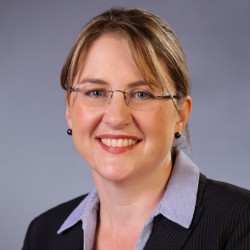 2/12/2015 — Annual General Meeting — guest speaker: Jacinta Allan, Minister for Public Transport
30/10/2015 — Public meeting: Tony Morton, Daniel Bowen and Michael Buxton: Where to now for the Melbourne Airport Rail link? More information and slides.
30/4/2015 — Ian Woodcock from the University of Melbourne, on how Melbourne can achieve grade separation at large numbers of level crossings cost-efficiently and with a good outcome for local communities.
10/12/2014 — 2014 Annual General Meeting. Review the year (and the election just gone), and a presentation: "How sustainable transport networks build great cities."
30/10/2014 — Carol-Anne Nelson, Executive General Manager — Customer, V/Line.
28/8/2014 — Alannah MacTiernan, former Western Australian transport minister.
28/5/2014 — Gordon Price, transport expert and former councillor from Vancouver, Canada, on transport and planning issues.
14/11/2013 — Annual General Meeting. Chris Hale from University of Melbourne. Inaugural Paul Mees award for sustainable transport advocacy.
22/8/2013 — Professor Nicholas Low, Melbourne University
27/6/2013 — Community Campaign meeting
26/3/2013 — Professor Michael Buxton, planning expert from RMIT
11/10/2012 — Annual General Meeting
23/8/2012 — Felipe Carvajal, former transport planner at the National Planning Department of Columbia. The video that Felipe was unable to show, illustrating the change in road priorities from cars to public transport and bikes, is here: Cities on Speed – Bogotá Change
3/5/2012 — Ian Dobbs, CEO of Public Transport Victoria
22/3/2012 — Janine Young, Public Transport Ombudsman
8/12/2011 — PTUA Annual General Meeting
25/8/2011 — Terry Mulder, Minister for Public Transport
30/6/2011 — Phil Hart from, Australian Association for the Study of Peak Oil (ASPO)
24/3/2011 — Andrew Wall, Manager Network Operations from VicRoads
9/11/2010 — PTUA Annual General Meeting
26/8/2010 — Chris Loader from BusVic
1/7/2010 — Andrew Lezala, CEO of Metro Trains
11/3/2010 — Linda Nicholls AO, Chair, Yarra Trams
Branch meetings
Our Geelong branch also has monthly meetings. See page 2 of your newsletter for details.